JUST LEASED

2120 Eglinton Avenue West, Unit D
Toronto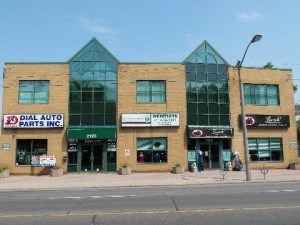 Immediate Occupancy For Professional, Legal, Accounting, Medical, Insurance, Investment Advisor In This Bright And Spacious 2nd Floor Office Space, Plenty Of Parking To Accommodate Up To 30 Clients, Conveniently Located In Front Of Ttc (Soon To Be Lrt), Great Exposure On Busy Eglington Ave W. Includes 3 Offices Plus Reception Area.
To see other available listings like this, please call or text 416-873-4389 or email info@diamondteam.ca
If you're interested in your house values, please click here and enter your address.
To find other properties that match your criteria, please click here for a daily alert.